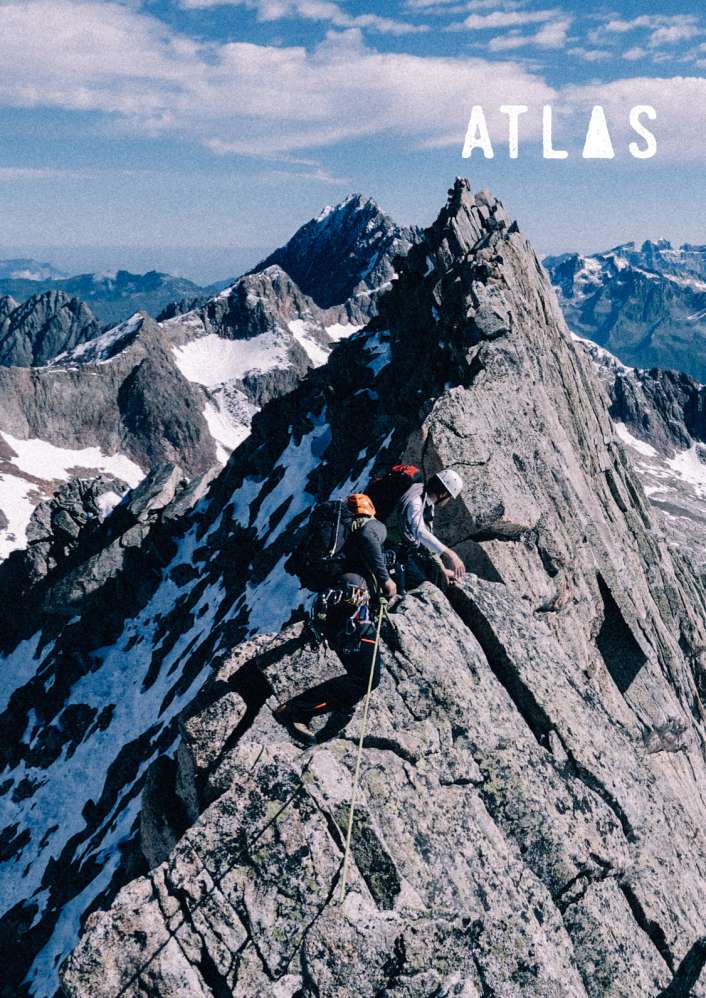 Titolo originale:: Atlas (in post-produzione)
Genere: drammatico
Versione: italiano
Anno, durata: 2020, 90'
Regia: Niccolò Castelli
Sceneggiatura: Niccolò Castelli, Stefano Pasetto
Formato: HD
Colore: colore
Formato immagine: 2K
Produzione: Imagofilm Lugano
In coproduzione con: Climax Films Bruxelles (BE), Tempesta films (IT), RSI Radiotelevisione svizzera (CH)
Distribuzione: Xenix Zürich
Festival: Les Arcs - WorkInProgress (France)
ISAN: 0000-0004-5452-0000-D-0000-0000-Z
Sinossi breve
ITA: La lunga e dolorosa lotta di Allegra, sopravvissuta a un attentato terroristico che è costato la vita a tre suoi amici.
FRA: Le long et douloureux combat d'Allegra, survivante d'un attentat terroriste qui a coûté la vie à trois de ses amis.
ENG: The long and painful fight of Allegra, the only survivor of a terrorost attack that took the life of her tree friends.
Sinossi
ITA: Appassionata di arrampicata, Allegra è vittima di un attacco terroristico che costa la vita ai suoi amici. Annientata dal senso di colpa e dal desiderio di vendetta si ritira nella sua solitudine. I suoi cari sono impotenti. Così, per tornare a godere della vita Allegra deve intraprendere una lunga lotta contro se stessa. In questo contesto incontra Arad, un giovane rifugiato del Medio Oriente: la fiducia nel diverso rimane un difficile ostacolo.

FRA: Passionnée d'escalade, Allegra est victime d'un attentat terroriste qui coûte la vie à ses amis. Rongée par la culpabilité et le désir de vengeance, elle se replie sur elle-même. Ses proches sont démunis face à sa souffrance. Pour redevenir la jeune femme qu'elle était, Allegra doit mener un long combat contre elle-même. Dans ce contexte elle rencontre Arad, un jeune réfugié du Moyen-Orient. Mais faire à nouveau confiance s'avère difficile.  

ENG:  Allegra is a lively young woman with a passion for high mountain climbing. She decides to travel to Morocco to reach the top of the Atlas, but her trip ends abruptly when a man explodes a bomb in a coffee shop and her three friends die in the attack. Unable to overcome the trauma months later she returns to her city, where the encounter with Arad, a young Muslim refugee, forces her to confront her perception of reality, her fears and heal her profound interior wounds.
Collaboratori
Regia: Niccolò Castelli
Sceneggiatura: Niccolò Castelli, Stefano Pasetto
Con: Matilda De Angelis (Allegra), Helmi Dridi (Arad), Nicola Perot (Benni), Irene Casagrande (Giulia), Anna Manuelli (Sonia), Kevin Blaser (Sandro), Angelo Bison (Fulvio), Anna Ferruzzo (Margherita), Neri Marcorè (Ludovico), Giacomo Bastianelli (Bisto), Dorothée Müggler (Greta), Cristina Zamboni (Ladina), Andrea Zogg (Padre di Benni), Federico Caprara (Parroco)
Direttore della fotografia: Pietro Zuercher
Montaggio: Esmeralda Calabria
Suono: Marc Engels
Musica: Karim Baggili
Scenografia: Georg Bringolf
Costumi: Sabine Zappitelli
Trucco: Martine Felber
Produzione: Imagofilm Lugano
In coproduzione con: Climax Films Bruxelles (BE), Tempesta films (IT), RSI Radiotelevisione svizzera (CH)
Produttori: Villi Hermann, Michela Pini,